Personal Training
Here at Asana we offer personal training programs that are specifically designed for each client's goals. We can offer climbing specific training or general fitness programs. We will schedule an initial consultation with you to go over any injuries or medical needs and also look at what your fitness goals are. This initial consultation will also include a short workout with a movement assessment. We are excited to be a part of your fitness journey!
Sessions may be scheduled up to 4 weeks out but must be scheduled at least 48 hours ahead of time to insure instructor availability. If you would like to schedule a session within 48 hours please email Raph Moreira at draphaelm@gmail.com.
Structure
Cost
Consultation - Free
Members - $40
Non-Members - $50
3 Session Special - $100
When
Mo, Tu, Wed, Thu & Fr: 8am - 4pm (1 hour sessions on the hour)
The times above are bookable below by clicking the "Book Now" button.
If you would like to book a session outside of these times, please email your trainer at draphaelm@gmail.com. 
Length
 *Please arrive 15 minutes to take advantage of the full hour. Sessions that begin late will not be extended into the next hour as other sessions may be scheduled after yours. 
Clothing and Gear
Work out attire and a bottle of water.
All other equipment provided, including towels for showers
Waivers are needed for every participant.
Meet your Trainer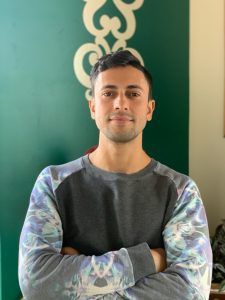 Raphael Moreira
Raph started his physical training journey from an early age. At 8 years-old he began practicing Capoeira, an Afro-Brazilian Martial-Art which blends fight with dance. The sport requires a blend of balance, power and lots of strength. Due to the lack of a structured program to prepare the body to perform demanding Capoeira moves, several injuries were encountered along the way. This led him to develop a different approach to fitness, one that focuses on joint mobility, stability and flexibility in conjunction with strength.
He is currently very passionate about movement in general. Raph does not spend a lot of time specializing in one specific sport but instead chooses to expand his fitness knowledge through exploring as many movement patterns as possible. He is currently working on personal challenges that involve acrobatics and circus skills and has put in the time evaluating lots of exercises and methods to understand what builds effective exercise programs. Through body-weight training, with a few complimentary weight training exercises, he has managed to keep progressing his own skills consistently while staying away from injuries.